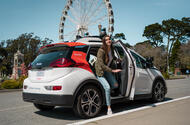 GM CEO Mary Barra said in July that Cruise could eventually raise $50 billion per year
Europe-bound General Motors's autonomous driving arm lost $500m in Q2 2022, but bosses anticipate a turnaround
General Motors' imminent return to the European market has renewed interest in the company on this side of the Atlantic, and is confirmation of the major overhaul it has undergone in embracing electrification over the past few years. 
But amid the optimism, the quite astonishing financial figures posted by one of its companies earlier this year haven't gone unnoticed.
In late July, GM reported that its self-driving subsidiary Cruise had lost $500 million during the second quarter of 2022 – broadly $5 million a day. This took total losses for the year to a hefty $900 million, up from $600 million for the same period in 2021.
Execs have remained bullish throughout. GM CEO Mary Barra, for example, told investors in July that she still believed that Cruise could generate $50 billion a year in revenue from automated vehicle services and technology by 2030.
And there is no immediate panic for cash, as at the time the losses were revealed, Cruise was reported to have $3.7 billion at its disposal and $5 billion credit from GM to buy autonomous Origin EVs (although this cash will run out in approximately two years if losses continue at the same rate).
It is abundantly clear, though, that Cruise is at a critical juncture and needs to start making some tangible progress. And in recent months, there has finally been some concrete evidence that it is doing so. The first significant step came in late June, when it was granted a permit to charge for driverless rides in its autonomous Chevrolet Bolt cabs in San Francisco.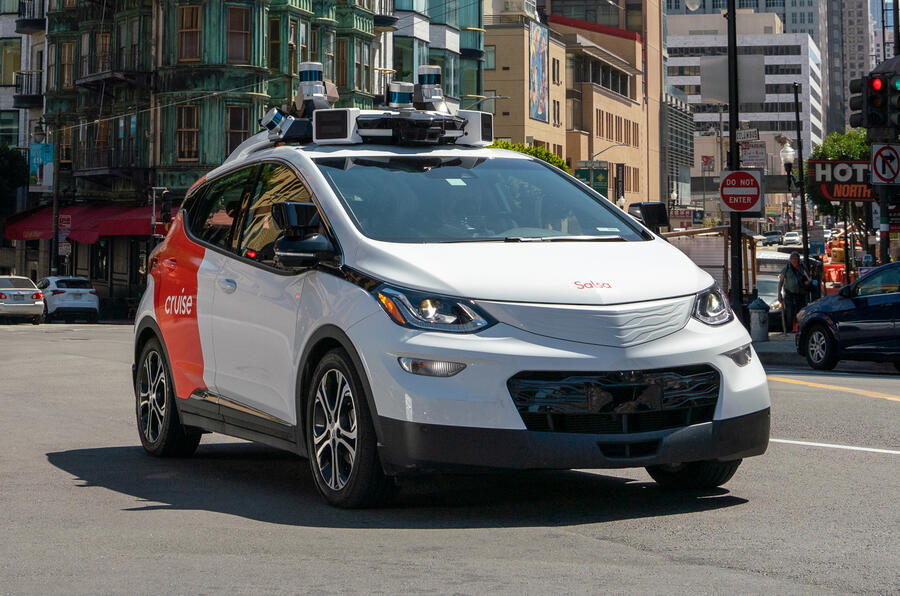 Commercialised self-driving robotaxi services have been a major target for autonomous vehicle (AV) companies for some time, and by receiving its licence to operate, Cruise became the first to be allowed to do so in a central area of a major US city, beating rival Waymo – owned by Google parent Alphabet – to the punch. While Waymo had offered fared driverless rides in Phoenix, Arizona, for some time previously, it had been in quieter suburban areas.
Although Cruise's San Francisco roll-out has not been without its hitches – reports of robotaxis blocking traffic due to software glitches have attracted some unhelpful publicity – it has served a purpose. In September, at a Goldman Sachs conference, Cruise CEO Kyle Vogt announced that similar operations would commence in Phoenix and Austin, Texas, by the end of the year.
And he took great pleasure in pointing out: "It took us 33 months to get all the permits necessary for commercial operation in California. And I think along that way, we built a lot of credibility and trust… because to get the permits for our next city, it took three weeks." The message was clear; if approval to operate in other cities can be achieved this quickly, we can expect to see a rapid increase in the number of robotaxis in the very near future.
Of more significance to the bottom line, though, will be Cruise's purpose-built AV, the Origin, entering production in 2023. At the same conference, Vogt claimed: "Next year, things get really interesting on the growth side. There's going to be thousands of AVs rolling out of General Motors plants, including the first Origins. And we'll be using those to light up in many more markets and to start to generate meaningful revenue in those markets."  
One of those markets is Dubai – the first city in which Cruise will operate outside the US – where digital mapping of the streets is under way, in preparation for an Origin robotaxi service to launch in 2023. With Dubai targeting 25% of journeys to be in automated transport by 2030, Cruise's head start there will provide it with an obvious opportunity.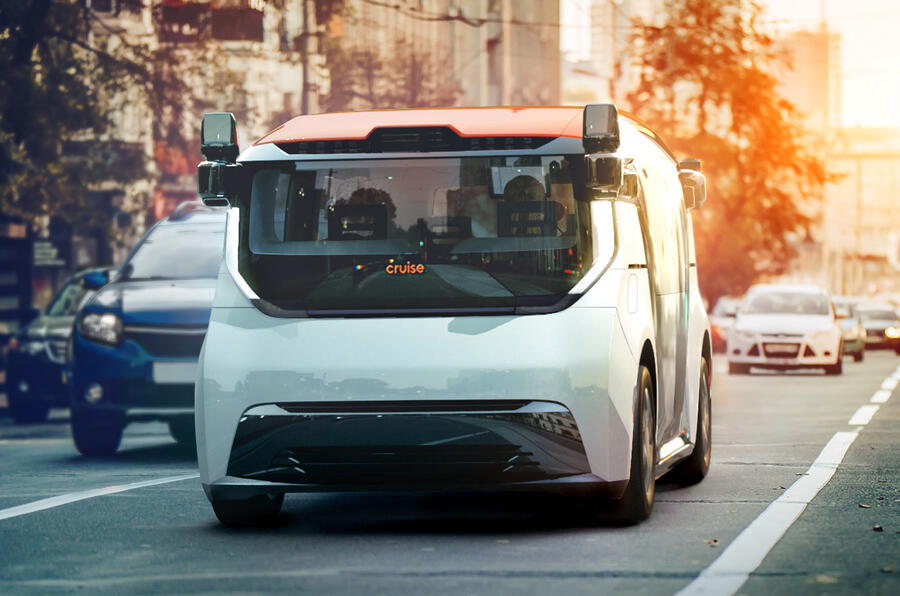 In the slightly longer term, Vogt also detailed plans for personal AV ownership to be realistic by 2025, by which time the Origin will be available with computer chips developed by Cruise itself, rather than bought in – a move designed to reduce costs that should make the vehicle more affordable for buyers. 
It is undeniable, then, that things are moving in the right direction. But there are still some who believe that the faith being demonstrated in AVs – as GM is exhibiting with Cruise – needs more immediate vindication.
This attitude was neatly summed up by Mike Wagner, CEO of US autonomous vehicle risk management company Edge Case Research, who told Reuters in September: "If these companies don't succeed over the next two years, they're not going to exist any more. It's a case of put up or shut up at this point." 
Cruise, though, is confident. According to Vogt: "The last eight years have been this R&D phase; you've got to get the technology to work before you can scale it. And we cross[ed] that critical inflection point when we did our first driverless deployment in a major urban market."
The industry will find out very soon if GM's patient waiting game is going to pay off.
Regulating and planning for autonomous vehicles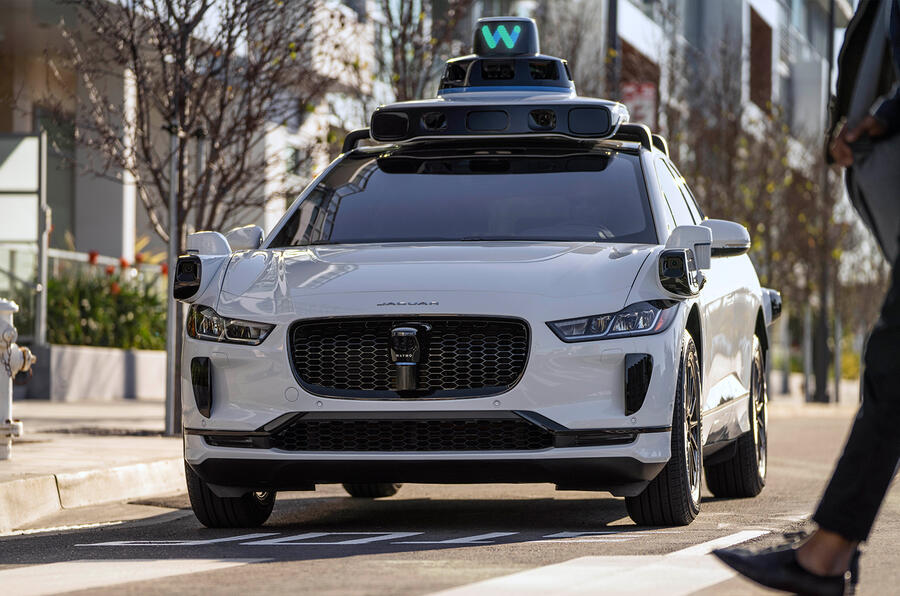 The fact it took Cruise 33 months to obtain the necessary permits to commercialise driverless robotaxi operations in San Francisco demonstrates how regulation of autonomous tech can prove a tricky hurdle for operators and manufacturers to negotiate.
In the US, there are signs that things may be easing in this respect. Waymo can now operate its Jaguar I-Pace robotaxi without a driver in downtown Phoenix to vetted riders, while Boston-based Motional expects to receive a permit to offer its driverless Hyundai Ioniq 5 robotaxi via ride-hailing service Lyft in Las Vegas next year. Cruise's experience in Phoenix and Austin suggests other cities may come on board more quickly once the tech is proven elsewhere.
In terms of cars that can actually be bought, the rules are determined state by state. Mercedes, for example, hopes to have permission to offer its Drive Pilot tech in California and Nevada by late 2022-early 2023.
Authorities in Asia, meanwhile, are taking a more proactive approach, with some Chinese cities establishing regulatory frameworks for AVs, and specific targets being put in place. South Korea's transport ministry, for example, recently said it hoped around half of the new models launched locally by 2035 would be fully autonomous.
Graham Hope