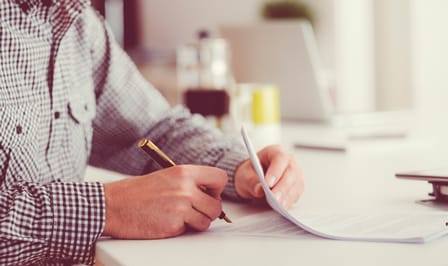 While you're abroad, do you need to sell my car in Australia? When you move overseas for family, work, or adventure, if you won't be back for a while, you should consider selling your car rather than having it sit around and collect dust while costing you money in registration fees, insurance fees, and possibly finance charges.
Getting it sold while you aren't around is the tricky part. When you are not present to show the vehicle to others, negotiate with potential buyers, and make sure you receive your payment in a timely manner, selling a car overseas can be a very difficult task.
However, you can follow a simple procedure even if you are overseas to make the car selling process painless.
Documentation preparation
The first step in completing a sale is preparing the relevant paperwork, including registration documents and documents transferring ownership.
You need to sign all of these documents at some point. It's important to prepare the necessary paperwork to be kept on file by someone in Australia as your first step. Therefore, you will not have to deal with unnecessary delays when it comes time to sell your vehicle. It's up to you who holds on to the paperwork, but that person will be necessary to handle your business once you leave the country.
We understand if you have left Australia before organizing paperwork, and we will send the appropriate forms to you so your representative can have them signed for use. By arranging a buyer now, we will avoid lengthy delays and hindrances when a buyer is found.
Getting a buyer
You must find a buyer for your car once the official paperwork is in order. Advertising yourself and handling communications yourself is an option, but can be difficult to manage from afar.
Remember that seeing only pictures of your car will not satisfy many buyers. Ideally, the buyer will visit the vehicle in person, test drive it, and perhaps have it inspected by a mechanic. All of those things are difficult to do when you're not physically present with your car.
Your best option is to let your in-country contact do the work of finding a buyer. This is something you can consider if you have a friend or relative who is willing to act on your behalf, but not everyone has this option.
The assistance of a car broker is another option you might not have considered. You will have a smooth and successful sales process if you hire an Australian car broker to act as your seller. In addition, some brokers are able to offer you the option of storing your car on their property, saving you the hassle or cost of arranging other storage while the car is on the market.
A fair price should be negotiated
Mechanics and cosmetic condition still play a role in determining the sale price of your car. Selling methods are also up to you. It pays to have an agent representing you who can accurately assess the car's condition and ensure that you can sell the car for a fair price.
Negotiating the selling price when you are in a different timezone and trying to maintain communication can be challenging. When dealing with this part of the sale process, you will certainly appreciate having a contact in Australia to assist you.
To ensure a smooth sale, you may want to establish a minimum sale price with your selling agent or car broker beforehand. So, when a buyer is found who agrees to a fair price, a smooth transaction can be completed and the payment and delivery can be completed immediately without any delays or risk of losing the buyer's interest.
Payments and deliveries
As soon as the negotiations are over, the car needs to be released to the new owner. In order to provide the keys, finalise transfer documents, and complete any other necessary paperwork with the buyer, you will need a representative on site.
This part of the process will also be easier if you know someone who has experience selling cars. In addition, your representative can make sure that the car is not released to the buyer until the correct payment has been received.