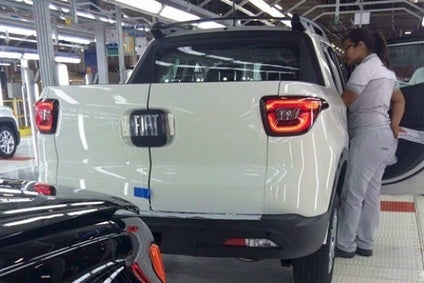 This week we began a series which will explore the future model plans of Stellantis' many brands, commencing with three Italy-based marques. Fiat is one brand which faltered then eventually flatlined in the the world's largest market and is also stuck in first gear in the US, and that's been the case for many a year. Under FCA and Fiat SpA's direction (or lack there of) before it, old models that weren't right for the American market even when new-ish are much of why Fiat seems to be nearing the end. For the 2022 model year, all that remains is the 500X, a small crossover which dates to 2015. Having exited China and surely soon to disappear from the US and Canada, Fiat at least has enjoyed a revival in Brazil. There, GM's Covid then microchips misfortune happened just as Stellantis finally began to launch some new vehicles, and a couple of these have been major hits. In Europe too, a few fresh products such as the electric 500 have helped slow the pace of a multi-year decline but sales of 446,622 in 2021, down 3.6% on a terrible 2020, shows how far the brand has fallen. Overall, Fiat is a shadow of its former self, the glory days of snapping at VW's heels thanks to the wildly popular Punto all but forgotten.
With used cars flying off forecourts, more attention than ever is being paid by vehicle makers to the used vehicle market. General Motors says 'CarBravo will elevate the shopping, buying and ownership experience by offering used vehicle customers access to an expansive inventory, an omnichannel shopping experience, help create peace of mind and exclusive ownership benefits.' The unprecedented spread of the COVID-19 pandemic and the subsequent semiconductor shortage it exacerbated have led to a marked shortage of new cars. With consumer demand still high in many markets, however, this has led to a sudden and dramatic rise in the value and salability of used vehicles as buyers cast a wider net to get the model they want without having to wait many months for the automaker to finally build their vehicle. Traditionally, this was a market segment that vehicle OEMs could only penetrate so far. In the past, once a vehicle's first buyer had finished with their purchase, they were free to sell it on however they liked, either by selling it privately to another buyer or by trading it in against a newer model, with the original OEM gaining nothing from those transactions. If the traded-in vehicle was relatively new and was returned to its automaker's own dealership, it might form part of the OEM's 'approved used' or precertified used cars lineup but, in most cases, these used cars are sold on to a used-car dealer or auction house. However, as car buyers flock to the used market having been unable to get the vehicle they want brand new, prices and sales volumes have risen sharply and, with them, the potential profit opportunity presented by pre-owned vehicles.
China's market for new energy vehicles (NEVs), comprising mainly electric and hybrid-powered vehicles, surged by 157% to a record 3,521,000 units in 2021, according to passenger car and commercial vehicle wholesale data released by the China Association of Automobile Manufacturers (CAAM). This was a significant achievement considering the widespread disruption to the global automotive supply chain caused by the covid pandemic, with acute shortages of semiconductors in particular forcing leading automakers to significantly cut back production last year. The Chinese government also cut subsidies on NEVs by 20% at the beginning of last year, creating additional headwinds. Sales of battery-powered electric vehicles (BEVs) increased by 161% to 2,916,000 units in 2021, making China by far the world's largest single market for these vehicles, while sales of hybrid vehicle rose by 141% to 605,000 units. Together they accounted for all of the automotive market's near 4% growth last year, while sales of conventional internal combustion engine (ICE) vehicles fell by over 5% to 23.9 million units – according to the association's data. This includes a 4% decline in deliveries of ICE passenger vehicles to 18,148,000 units and an 8% drop in ICE commercial vehicles to 4,607,000 units. 2021 was the fourth consecutive year of decline for ICE vehicle sales in China and it looks like this trend will continue uninterrupted, as NEVs claim an increasingly large share of the local market. For ICE vehicle sales in China, terminal decline is already well under way.
Toyota Motor announced further production cuts at the end of last week due to a combination of semiconductor shortages and covid-prevention measures. Japan's leading automaker said it would halt operations at 20 of its 28 Toyota and Lexus production lines, in 11 of its 14 vehicle domestic assembly plants, for up to three days from last Friday. Operations are scheduled to resume on this Tuesday. This comes in addition to the planned production cuts announced earlier this month for February, affecting eight of its 14 plants in Japan. The company had already warned that it is unlikely to meet its global production target of 9 million vehicles in the current fiscal year ending on 31st March, 2022. With this latest announcement, Toyota will cut production by a total of 47,000 vehicles in January, as the struggle to secure enough semiconductors to carry out its production plans. The company is having to rethink its lean production strategy, based on minimal inventory, which has made it the world's most efficient vehicle producer over the last 30 years. NEV sales accounted for more than 13% of total vehicle sales last year, up from just over 5% in 2020, and the government recently lifted its target to 40% of total sales by 2030 and 60% by 2035 – before ICE vehicles are phased out altogether from the market in the following decade.
Knocked down kit assembly in Saudi Arabia. That's a new one, huh? South Korea's bankrupt Ssangyong Motor Company announced it had signed an agreement with a Saudi Arabian distributor to supply knocked down vehicle kits for local assembly under an OEM deal, according to local reports. Ssangyong said it had agreed to supply 169,000 kits of its Rexton SUV over a period of seven years to Saudi National Automobiles Manufacturing Company (SNAM). These will initially be shipped in semi-knocked down (SKD) form but will later be switched to completely knocked down (CKD) kits which require body welding and painting. According to the agreement, Ssangyong would supply three variants of the model, starting with the existing Rexton Sport and followed by a new variant, the Sports Khan, and a redesigned Rexton later on. At the end of the seven year period, SNAM will launch full production of these vehicles and was considering a deal to export them to other markets in the region. SNAM said it would begin construction of Saudi Arabia's first vehicle manufacturing plant this year with completion scheduled for 2023 when it plans to start CKD assembly. The deal is a major boost for Ssangyong Motor, which is currently under bankruptcy court supervision.
Another week, another new VW EV….goes into production. Volkswagen's ICE car plant converted to EVs, Zwickau, has started production of its sixth BEV model, the ID.5. Six VW, Audi and Cupra models will be manufactured on the modular electric drive matrix (MEB). Emden (ID.43), Hanover (ID. Buzz4) and Chattanooga (ID.4) will be added to the EV output network this year as part of plans to build 1.2m BEVs at sites in Europe, the US and China in 2022. Since 2018, around EUR1.2bn has been spent on converting the Zwickau plant from ICE vehicle production into a digital, flexible, highly efficient showcase factory for the manufacture of electric vehicles. Increasing use is being made of technology such as smart Industry 4.0 robots and driverless transportation systems that take components to the assembly line completely autonomously.
Automakers continue to spend eye watering amounts on electrification. General Motors this week announced an investment of US$7bn in four Michigan manufacturing sites, creating 4,000 new jobs and retaining 1,000, and significantly increasing battery cell and electric truck manufacturing capacity. This is the single largest investment announcement in GM history. The investment includes construction of a new Ultium Cells battery cell plant in Lansing and conversion of an assembly plant in Orion Township for production of the Chevrolet Silverado EV and the electric GMC Sierra, GM's second assembly plant scheduled to build full-size electric pickups. These investments are the latest step toward accelerating GM's drive to become the EV market leader in North America by 2025. The Orion and Ultium Cells Lansing investments will support an increase in total full-size electric truck production capacity to 600,000 trucks when both Factory Zero and Orion facilities are fully ramped. GM has been the leader in US full-size truck deliveries over the past two years. In addition, the company is investing in its two Lansing area vehicle assembly plants for near term product enhancements.
Content from our partners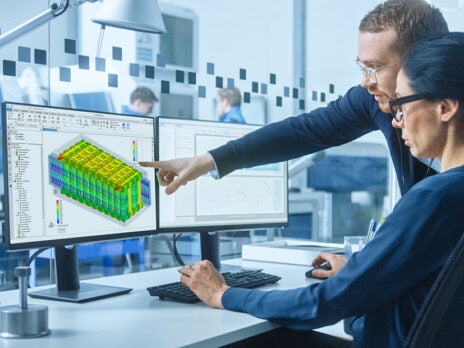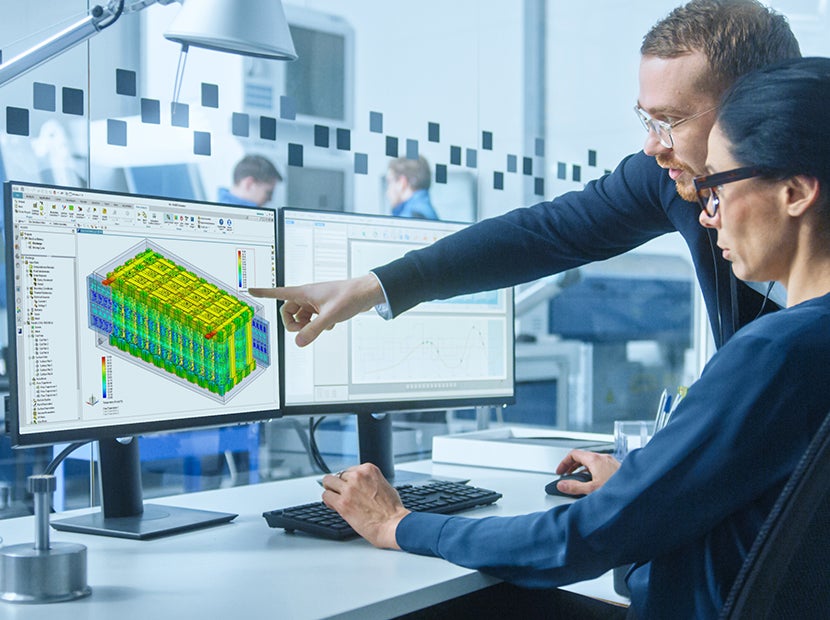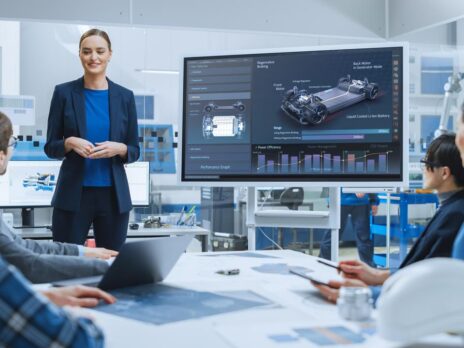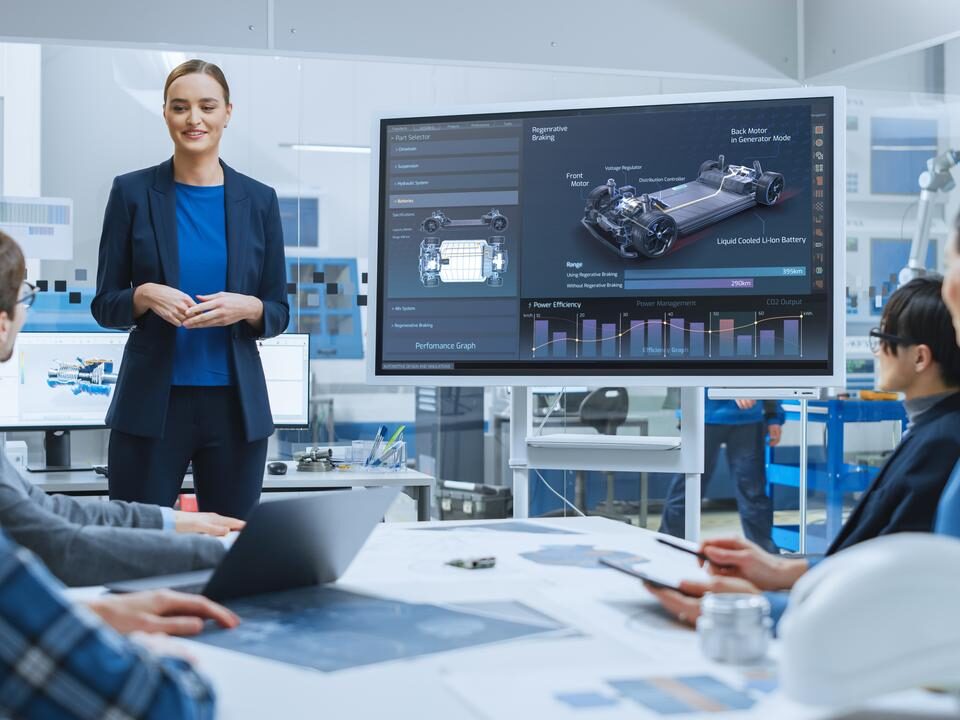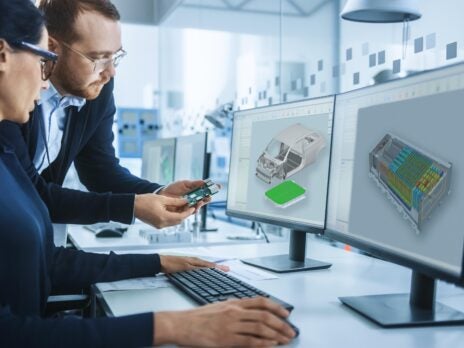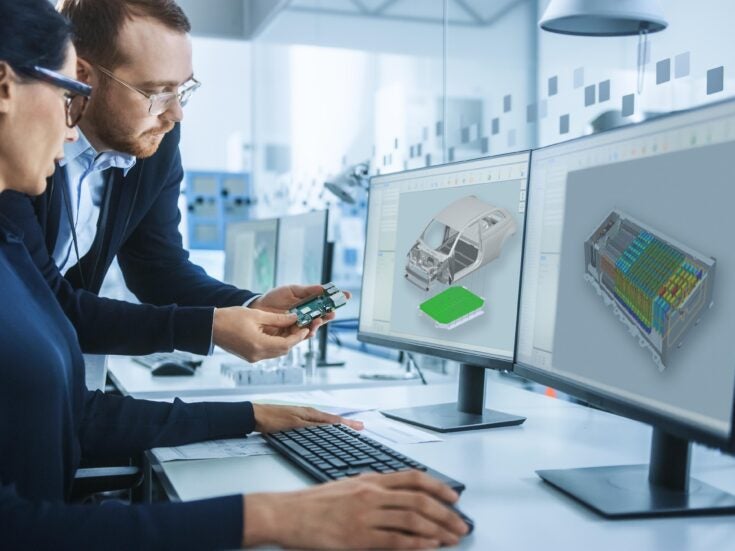 Have a nice weekend.
Graeme Roberts, Deputy Editor, Just Auto