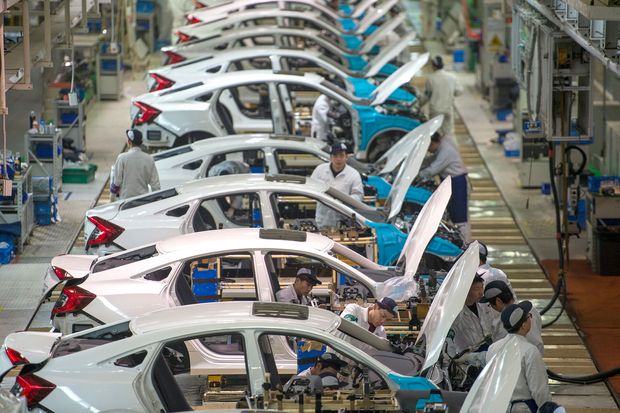 The automotive industry has been hit hard ever since the pandemic broke out. This is because the demand for cars has drastically reduced and a lot of people are uncertain about its rise in the immediate future. There have not been unanimous estimates on how the automotive companies and autonomous vehicle firms will move forward, or who among these companies will survive the pandemic effects. Records show that the pandemic first broke out in Wuhan, China before it spread to other parts of the world and claimed more than 400,000 lives, infected about 7 million people, and kept activities worldwide in limbo. Workplaces and businesses have had to close down, even the assembly lines were not spared from the lockdown. No country was spared the spread of the pandemic and its huge economic impact. In almost all sectors, business calendars have been disrupted and nearly every business face uncertainty. The coronavirus is considered one of the most disastrous pandemic to happen in recent times although no one expected it would show up in 2020. Here are clearer examples of the pandemic effects in the automobile industry
Delays of development programs
Statistics show that some of the firms in the automotive IC supply chain expect some kind of delays in the various tech deployments that their upcoming launches would require. A semiconductor analyst at the HIS Markit, Phil Amsrud, confirmed that about 65% of automotive companies fall into this category. For instance, those expecting a 14-nanometer node size chip might get a 7-sized own, which would cause lowered hopes for some autonomous vehicle firms. Altogether, these delays cause the firms to generate a lower revenue and invest smaller in research, thereby making everything small-scale. The reason for this delay is not far-fetched, the pandemic has made people consider the harsh economic realities at the expense of luxuries such as cars. However, some big automotive firms are still pushing through their plans and investments. Smaller companies are expected to consolidate thereby making the ecosystem of the industry reduce.
Decline in sales
As mentioned earlier, the pandemic has caused people to shift focus from gathering luxuries to trying to protect their sources of income and ensuring they do not go hungry. At the beginning of the pandemic, automakers like General Motors and Ford closed their companies and rather provided respiratory ventilators for the American government. Due to further estimates by the IHS Markit, the sales of vehicles in this year are likely to decline by at least 22 %, which makes for selling about 70 million vehicles compared to the 90 million that was sold before. In countries such as America, the sales decline rate is about 27% and expected to grow higher. Rumour has it that NIO, a Chinese autonomous vehicle startup may not make it out of this period. Matt Arcaro, an analyst in the industry, suggests that companies remain consistent with their long-term trajectory and growth story. However, the automotive sector is regarded as a fertile ground for chipset providers and high autonomy platforms. It is predicted that the pandemic may force companies to focus on this sector more and go into partnerships and joint ventures. Companies who had higher revenues in the earliest part of the year have their sales declining rapidly as the year comes to a close. However, it is still possible to order for cars if you want to buy one. You can read about car companies reviews from independent reviews platforms like us-reviews to know which car companies are reliable that you should purchase from.
Developing new automotive vehicles functionality
Due to the pandemic, some AV companies are looking at developing new functions for cars, such as full automation, which equals a NASA Mars shot. Auto analyst, Amsrud, suggests that this development may still pose some challenges and that might mean that some programs meant for 2021 will be postponed by a year. As such, investors are advised to invest now. Even though companies may be required to cut down on their overhead costs, they still have to push their development plans through. As of now, some companies are already implementing the plans they have. For instance, Xpeng has introduced the latest in their range, equipped with level 3 functionality. Also, Audi is looking at including level 3 functionality into its 2020 A8 model. Going further, some experts predict that there will be driverless vehicles in the future as there will be no front seat to contain the spread of the virus. This idea may push forward a robot-taxi development in the nearest future. Also, the AV market may further diversify its operations and become less controlled by the auto industry, as advanced chips will begin to gain more prominence.