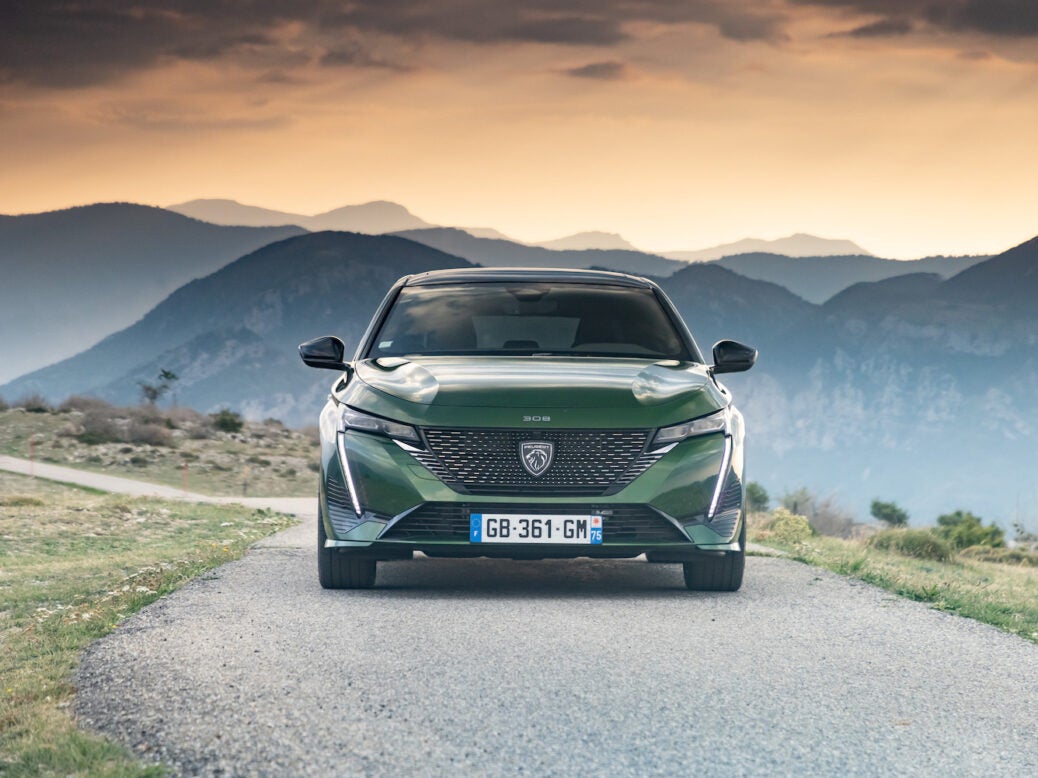 If not quite preposterous, it does seem at least unlikely that the VW brand could lose its lead across the EU-EFTA-UK region.
We don't know when the dust will settle from the microchips crisis yet some brands are shaking things up and it's dangerous to assume that their rise is temporary.
Kia took the No.1 position in Britain and is well ahead of its parent company in all of Europe, ACEA data for January show. VW remains regional leader but Toyota was suddenly second last month, while within Stellantis the order of 2021 is maintained: Opel-Vauxhall continues to outsell Fiat and Citroen too.
Peugeot looks strong and is unchallenged within the parent group's mass-brand collective. Even with 6.9 per cent of the European market, it's a long way behind the Volkswagen brand's 11.0 per cent though. Also, the Golf bounced back to be Germany's top seller in January.
Even with its recent return to form, VW's best seller of decades has surely peaked, the Passat isn't even built in sedan form any more and as for the ID. cars, we need the chips shortage to end to see what the natural level of demand for them is. All of which could mean an opportunity for any brands which are quietly going after Volkswagen. Such as Peugeot. Let's therefore look at the models which are new or yet to be launched.
A replacement for the 108 could in theory be based upon the platform introduced in 2020 by the third generation Fiat 500. While that car is electric-only, its architecture is compatible with internal combustion engines. Whether or not Stellantis has decided to offer a new 108 and its Citroen C1 twin with EV, PHEV, ICE-only and/or mild hybrid power is not yet known.
Speculation suggests that the Peugeot and Citroen could be manufactured (in Italy) on the same line as the electric Fiat. The second generation models were built at a former Toyota-Groupe PSA JV plant in the Czech Republic but Toyota took control of the Kolin factory in January 2021, C1 production ending exactly a year later.
No prototypes of such a vehicle have yet been seen so if one or more are in development, they wouldn't arrive until perhaps 2024 or later.
The new 308 could be the car which pushes Peugeot way closer to Volkswagen's level of sales. Strong in so many segments, it's a curious reality that with the exception of France, the lion logo brand finds it hard to compete with the Golf in almost all European countries.
Official images of the five-door hatchback were revealed in March 2021, some six months ahead of the start of production. Length is 4,367 mm compared to 4,253 for the five-door hatchback which the new model succeeded.
The estate was announced in June 2021 with the first deliveries starting to happen now. Peugeot says the SW's wheelbase is 55 mm lengthier than that of the hatchback, with 21 cm more rear overhang allowing improved boot volume. That's now 608 /1,634 litres.
The first powertrains are:
81 kW (110 PS) & 205 Nm 1,199 cc PureTech 110 three-cylinder petrol, six-speed manual
96 kW (130 PS) & 300 Nm 1,499 cc BlueHDi 130 four-cylinder diesel, six-speed manual or eight-speed automatic
96 kW (130 PS) & 230 Nm 1,199 cc PureTech 130 three-cylinder petrol, six-speed manual or eight-speed automatic
There are also two petrol plug-in hybrids although, curiously, each is called 308 Hybrid. Deliveries will commence later in Q1. They are as follows:
Hybrid 180 e-EAT8, 110 kW (150 PS) & 250 Nm 1,598 cc PureTech engine plus 81 kW & 320 Nm motor, eight-speed automatic gearbox, emissions from 25g/km C0₂ and up to 60 km of 100% electric range (according to WLTP, in the process of being approved), combined power and torque of 132 kW (180 PS) and 360 Nm
Hybrid 225 e-EAT8, 132 kW (180 PS) & 250 Nm 1,598 cc PureTech engine plus 81 kW & 320 Nm motor, eight-speed automatic gearbox, emissions from 26g/km C0₂ and up to 58 km of 100% electric range (according to WLTP, in the process of being approved), combined power and torque of 162 kW (225 PS) and 360 Nm
Both PHEVs have a 12.4 kWh lithium-ion battery, while there are two types of on-board chargers available – a standard 3.7 kW one or an optional 7.4 kW fast charger. These details apply not only to the five-door hatchbacks but equivalent estates too. These are called 308 SW Hybrid 180 e-EAT8 and 308 SW Hybrid 225 e-EAT8.
An electric version will land in 2023, joining the pair of plug-in hybrids. The battery pack and motor are likely to be the same as those in the e-3008. Unlike the 308, the e-308 should be on the renamed and re-engineered version of a Groupe PSA platform which was originally called eVMP (now STLA Medium).
The 308 and e-308 line-ups should be facelifted in early 2026 and replaced in 2029. The next generation will surely be electric-only.
P64, the future 3008, is due to become available in the final quarter of 2022. There will also be an electric variant called e-3008. More details can be found in PLDB (see link below).
The introduction of the next 5008 should lag the arrival of the equivalent 3008 by one month, as was the case with the current versions. The main difference will again be five and seven seats. A fully electric e-5008 seems likely too.
Reports for many other manufacturers' future models are grouped in the OEM product strategy summaries section of Just Auto.
Future platform intelligence
More detail on past, current and forthcoming models can be found in PLDB, the future vehicles database which is part of GlobalData's Automotive Intelligence Center. That includes Peugeots not featured in this report.
The next instalments in the focus on Stellantis future models will look at Citroën, then DS and finally, Opel and Vauxhall. Recently published articles for related brands concerned Fiat, Abarth and Lancia; Chrysler, Dodge and Ram; Alfa Romeo; Maserati and Jeep.