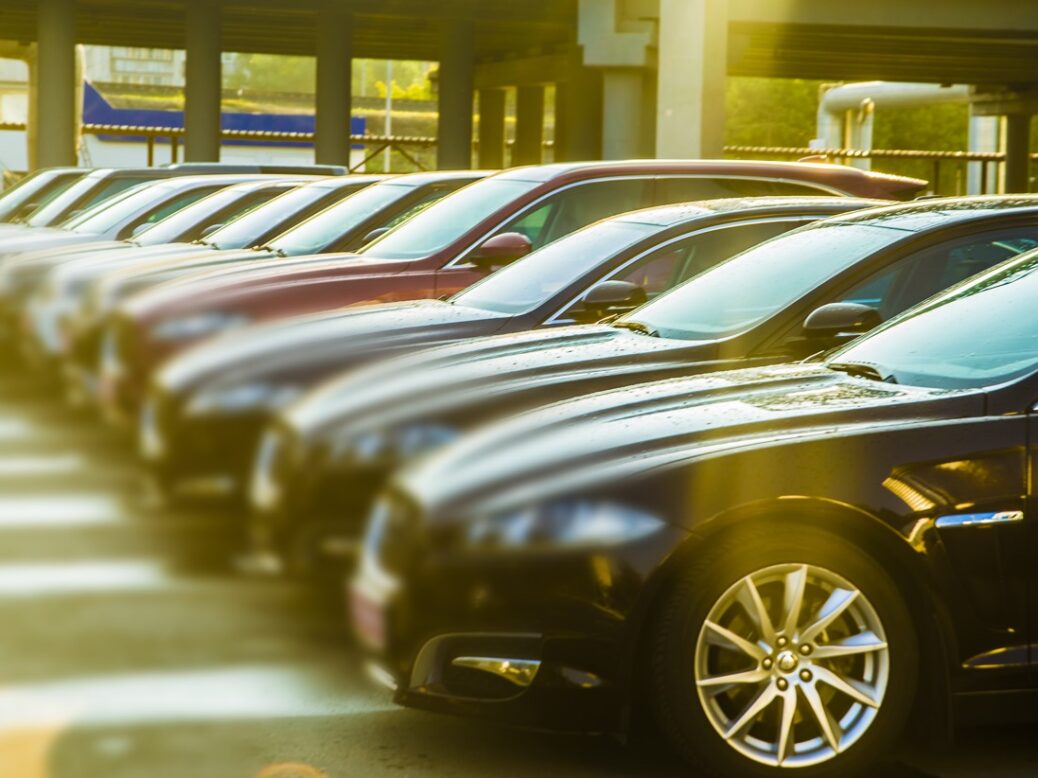 Sales of new vehicles in southeast Asia's six largest markets rebounded by almost 13% to 907,095 units in the fourth quarter of 2021 from 805,184 units in the same period of last year, according to data compiled exclusively for Just Auto.
The gain follows a 9% year-on-year decline in the third quarter after most countries in the region introduced new social and business restrictions to slow the fast-spreading covid Delta variant. Lockdown measures were mostly eased in September, resulting in a rebound in economic activity and a recovery in vehicle sales in the fourth quarter.
Over the full-year, regional sales increased by 15% to 2.86 million units from 2.49 million units in 2020, driven mainly by a sharp rebound in sales in Indonesia from very depressed year-earlier levels. Indonesia was the best performing market in 2021, with sales surging by 67% to 887,202 units – helped to record-low interest rates, tax cuts and a significant number of important new model launches. The country regained its position as the region's largest vehicle market last year after it was overtaken by Thailand in 2020.
Thailand was the worst-performing market last year, with sales falling by 4.2% to 759,119 units after a 21% fall to 792,146 units in 2020, with economic activity held back by weak domestic confidence and restrictions on the all-important international tourism sector. Sales in Malaysia fell by almost 4% to 508,911 units in 2021, with the strict third-quarter lockdown having a significant impact on full-year sales.
New vehicle sales in the Philippines increased by just 2.6% to 94,883 units in the fourth quarter of 2021 from 92,520 units a year earlier, after declining by 7% in the third quarter.
Full-year sales rose by 20% to an estimated 330,445 units, including imports, driven mainly by a 56% rebound in the first half sales from depressed year-earlier levels. The market is currently struggling to regain momentum despite record-low interest rates, with the covid pandemic continuing to affect consumer confidence.
Vietnam's new vehicle sales increased by just 1.4% to 42,853 units in the fourth quarter of 2021, after a 50% plunge in the third quarter following the imposition of strict lockdown measures in response to surging Covid Delta infections. The economy contracted by over 6% year-on-year in the third quarter. Full-year sales were just slightly lower at 312,926 units, including sales of domestic startup VinFast, with a strong rebound in the first half of the year offset by a weak second half.
Most markets in the region are expected to continue to recover this year, supported by record low interest rates, new model launches and in some cases tax cuts that have been extended from last year. There is also still significant pent-up demand in the region following last year's severe supply chain shortages.
All countries in the region are still closed to international tourism due to concerns over covid, which remains a significant drag on domestic economic growth and consumer sentiment, while the global semiconductor remains a significant issue for vehicle producers.
Indonesia
New vehicle sales in Indonesia continued to rebound strongly in the fourth quarter of 2021, by 62% to 259,665 units from extremely depressed levels in the previous year. The market was seemingly unaffected by the strict covid lockdowns in the third quarter, with full year sales up by almost 67% at 887,202 units after plunging by 48% to 532,027 units in 2020. Passenger vehicle sales surged by 70% to 659,806 units, while commercial vehicle sales were up by 59% at 227,396 units.
Sales last year were lifted by the launch of important new models, record low interest rates and the suspension of the luxury tax on vehicles with engines up to 1500cc, while smaller tax discounts were also available on larger vehicles – with engines up to 2.5L. In January the government said it would extend these tax cuts until the end of March, as it looks to maintain the market's strong growth momentum.
Toyota's sales jumped by 83% to 295,768 units last year, with new models such as the Raize small crossover vehicle, the new Rush compact SUV and the all-new Avanza launched at the end of the year, helping to drive up volumes. Daihatsu's sales were 82% higher at 164,908 units, lifted by the Rocky small crossover vehicle, new Terios compact SUV and the new all-new Xenia.
Mitsubishi's sales surged by 86% to 107,605 units in 2021, lifted by upgrades to the Xpander and Xpander Cross models; followed by Suzuki with 91,793 units (+39%) and Honda with 91,122 units (+24%). In September Honda replaced its BR-V and Mobilio compact MPVs, although it is struggling to regain lost market share due strengthened competition.
At the end of last year China's SAIC-GM-Wuling said it plans to launch a small electric vehicle (EV) in Indonesia in 2022, based on the purpose-built GSEV platform which is used for its best-selling Hongguang model. Hyundai too has indicated it plans to launch production of its Ioniq 5 EV in the second quarter at its newly built regional production hub in Bekasi, just east of Jakarta, in the hope that additional incentives will be made available for buyers of zero-emission vehicles.
Thailand
New vehicle sales in Thailand continued to decline in the fourth quarter of 2021, by over 6% to 233,206 units from 248,927 units in the same period of the previous year, based on data released by the Federation of Thai Industries.
The market failed to rebound in the fourth quarter after covid restrictions were eased from September, reflecting weak domestic sentiment as the all-important tourism sector continues to struggle due to ongoing restrictions on foreign arrivals. Leading manufacturers including Toyota said production was also affected by supply chain disruption caused by the covid pandemic, particularly semiconductor shortages.
The central bank kept its benchmark interest rate at a historic low of 0.5% in its January meeting, while the government recently introduced a number of measures to help stimulate the domestic economy – including soft loans and tax relief for small and medium companies, funding for local infrastructure projects, poverty relief and job creation programmes.
Over the full year vehicle sales fell by over 4% to 759,119 units from 792,146 units in 2020, with a positive first half more than offset by declining volumes in the second half of the year. Passenger vehicle sales fell by 3.4% to 374,763 units and pickup truck sales were down by 6.4% at 341,452 units, while sales of other vehicles including commercial vehicles increased by over 12% to 42,904 units.
Vehicle production in the country increased by over 18% to 1.68 million units last year, driven by a 36% increase in exports to 956,530 units.
The Federation is forecasting domestic vehicle sales to rise to between 800,000-850,000 units in 2022, barring any significant developments in the coronavirus pandemic and/or a major supply chain setback, with the domestic economy to be lifted by a gradual reopening of the international tourism sector and by stimulus measures.
Toyota Motor Thailand said it expects to see its sales rise by over 18% to 284,000 units in 2022 after declining by 2% to 239,723 units last year, while it expects the overall vehicle market to expand by 13% to 860,000 units.
Malaysia
Malaysia's new vehicle market expanded by just 2.5% to 190,037 units in the fourth quarter of 2021 from 185,415 units a year earlier, according to registration data released by the Malaysian Automotive Association (MAA).
This follows a fall of almost 60% year-on-year in the third quarter, after the government introduced strict covid lockdowns in June in response to surging cases of the covid Delta variant. The market continued to be held back by supply chain shortages in the fourth quarter, while widespread flooding in large parts of the peninsula also disrupted economic activity in December.
Domestic sales fell by almost 4% to 508,911 last year from 529,514 units in 2020, with a strong first half more than offset by a weak second half of the year despite the suspension of the vehicle sales and service tax in June. Passenger vehicles sales fell by 6% to 452,663 units last year while commercial vehicles were up by 16% at 56,248 units.
Overall vehicle production was down by less than 1% at 485,186 units over the full year.
The MAA is forecasting an 18% rebound in total vehicle sales to 600,000 units in 2022, including 540,000 passenger vehicle and 60,000 commercial vehicles, reflecting significant order backlogs and as the economy begins to normalize after the pandemic disruption of the last two years. Local investment company Affin Hwang Capital was less upbeat, saying it expected the market to grow by just 3.4% this year.
The government has extended the vehicle sales tax holiday until the end of June 2022 to help support the market's recovery and also announced full-tax exemption for electric vehicles (EVs).
Market leader Perodua reported a 14% sales decline to 190,291 vehicles in 2021 compared with 220,154 units in 2020, but said it expect volumes to recover to 240,000 units this year as supply chain shortages ease.
Proton confirmed its global sales increased by 4.5% to 114,708 last year, including 3,018 exports. The Saga was its best-selling model with 42,627 deliveries, followed by the Geely-based X50 and X70 SUVs with 28,774 and 16,375 units respectively and 16,153 Persona passenger cars. The company this week announced an agreement with China's Smart Automobile to distribute its electric vehicles in Malaysia and Thailand.
Toyota and Lexus distributor UMW Toyota Motor's sales increased by 22% to 72,394 units last year from 59,320 units in 2020, thanks to strong demand for its best-selling Vios compact passenger car. The company launched the Toyota Corolla Cross Hybrid in January.